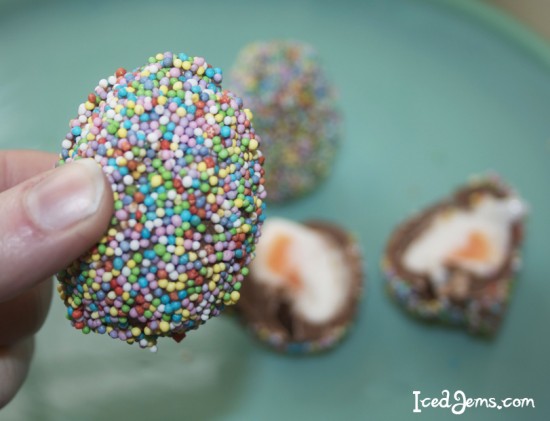 If you've read my blog before or follow my Facebook Page, you probably know I love Cadbury's Creme Eggs.
I saw this amazing idea last year over at the amazing blog that is My Sugarcoated Life. Liana posted a picture of some sprinkles coated creme eggs and I was drooling! The whole blog is amazing and I know you'll love the Creme Egg Brownies Recipe so do go check it out.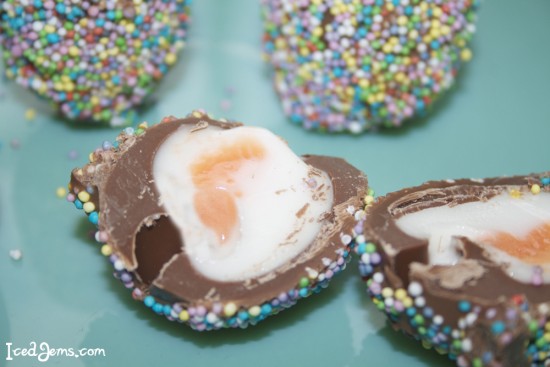 These are a particularly good thing to make now that it has been announced that Creme Eggs don't use Cadbury's chocolate anymore. Just because they don't use Cadbury's chocolate doesn't mean you can't cover them in the stuff then roll them in sprinkles!
I've popped the ingredients and instructions below, but I'd love to see your chocolate and sprinkle combinations.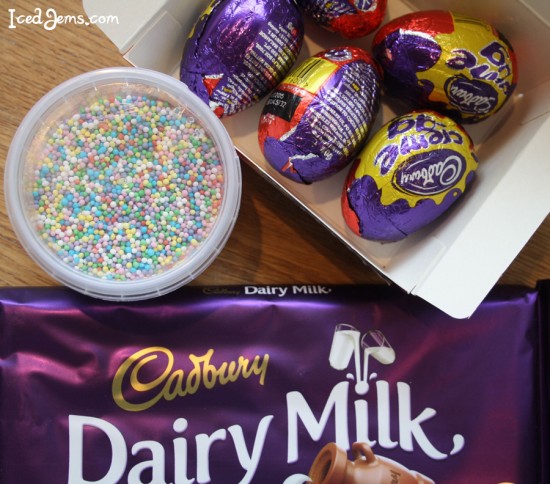 [fancy_header]You will need:[/fancy_header]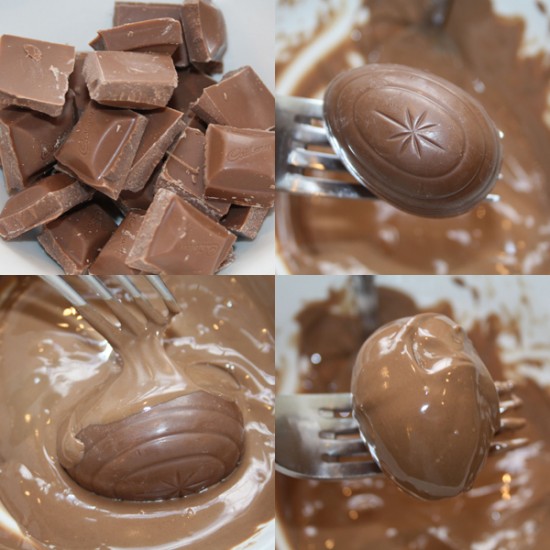 Start by melting your block of Dairy Milk. You can do this on a defrost setting in the microwave or in a glass bowl over a saucepan of boiling water.
Unwrap a Creme Egg and place it on a fork. Dip the Creme Egg into the melted chocolate and turn over ensuring all sides are coating.
Using the fork, remove the Creme Egg from the chocolate and allow any excess to drip off (you only need a thin covering).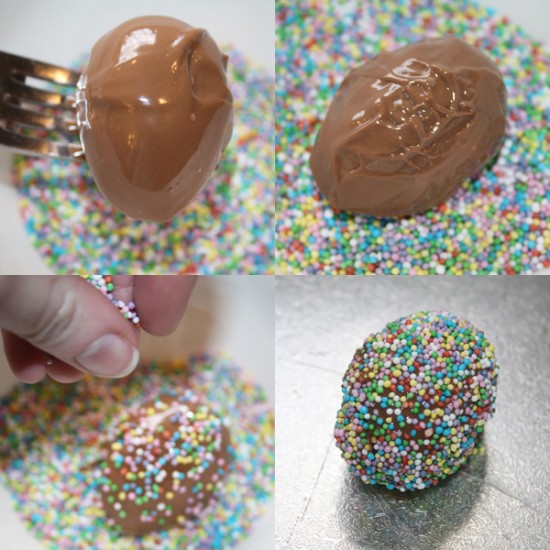 Empty your sprinkles into a shallow bowl and drop the melted chocolate covered Creme Egg into the sprinkles. Pink up a handful of sprinkles from the sides of the Creme Egg and sprinkle over the top, then turn the Creme Egg until it is covered and no melted chocolate is showing.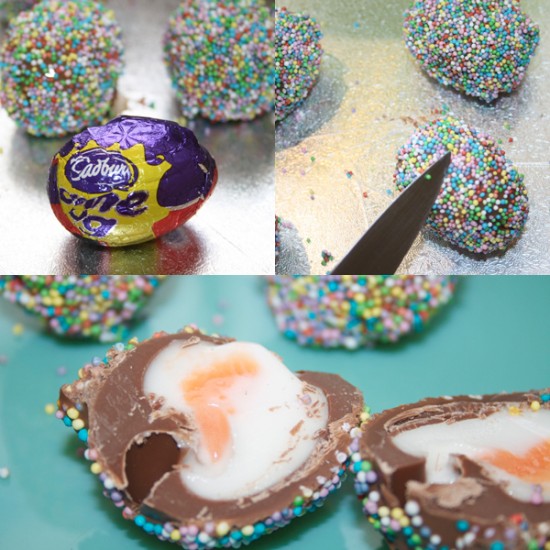 Remove the sprinkles covered Creme Egg from the bowl and place on a flat plate.
Transfer to the fridge for approx 15 minutes until the chocolate sets.
Now simply serve and enjoy, you can of course cut your Creme Eggs in half like I did to reveal the awesome inside.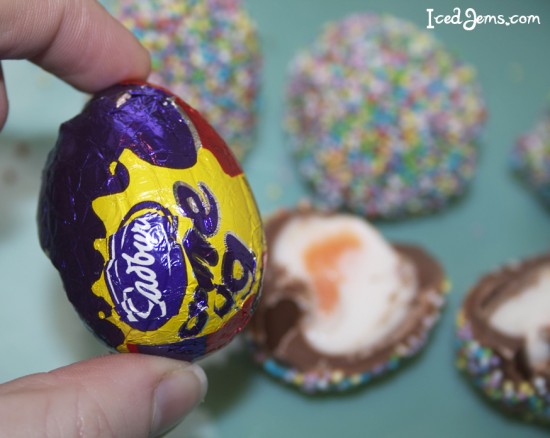 These would also make great colourful additions to Easter Cakes and Cupcakes!
Jem x