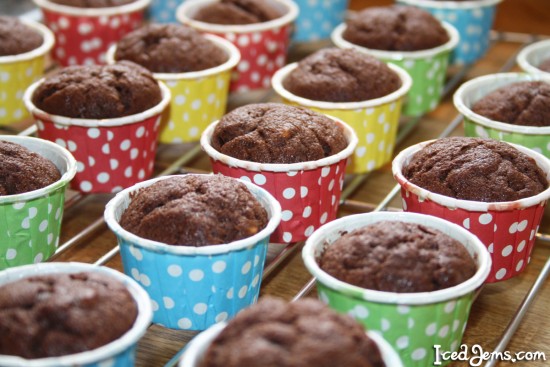 Ok so for any non-vegans out there reading this recipe, do not turn away just because this recipe is vegan! The cupcakes are absolutely amazing, soft and rich, plus you won't need to buy any fancy vegan substitutes to make them!
I've used Olive Oil as a butter replacement in this recipe, and mashed bananas to replace the eggs. The result is a gorgeous cupcake that I guarantee no one will know is vegan if you don't tell them (I actually made these for a friends little boys birthday party and no one knew they were vegan)!
This is also a great recipe to use if you've run out of eggs / butter and you want a cupcake fix regardless.
You will need (makes 28 mini cupcakes / 12 regular cupcakes):
50g Cocoa Powder (make sure it has no dairy traces in it)
120ml Boiling Water
200g Caster Sugar
1.5 Mashed Bananas
150ml Olive Oil
150g Plain Flour
1.5 Tsp Baking Powder
175g Icing Sugar
2 Tbsp Cocoa Powder
Cold Water to mix the icing
Vegan Chocolate Buttons to decorate (optional, I got mine from Ombar)
Mini Baking Cups (Just £1.75 a pack from my online shop www.icedjemsshop.com)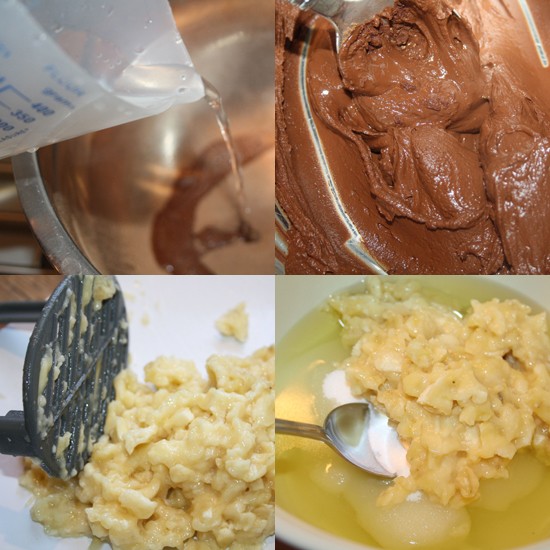 Preheat your oven to approx 180 degrees (for fan assisted) and place your baking cups onto a flat baking tray.
Start by mixing together your Cocoa Powder and Boiling water into a thick paste in a small bowl.
In a separate large bowl, mash your Bananas and mix with the Olive Oil and Caster Sugar.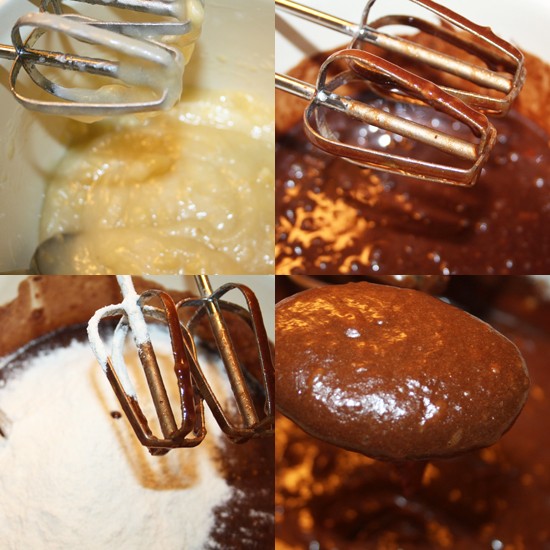 You should have a thick yellow mixture that you can add your chocolate paste to.
The final ingredient to add is the flour and baking powder, mixing for a final time to give you a smooth chocolate cupcake batter.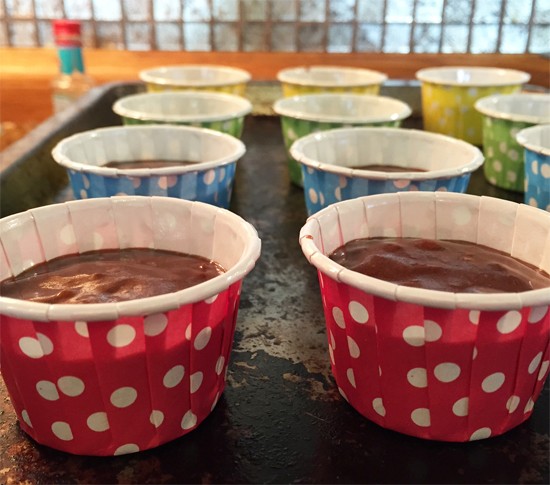 Fill your baking cups with the yummy chocolate cupcake batter, I filled mine about 3/4 of the way and they rose to a really nice height. If you wanted flat topped cupcakes, try filling the cases to 2/3 full and baking on a lower heat.
Place in the oven and bake for approx 12 minutes, or until the cupcakes spring back softly when pressed.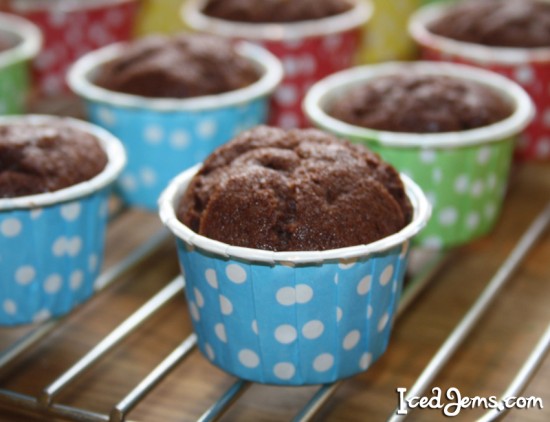 Once baked, place the cupcakes onto a wire cooling rack and allow to completely cool – the dome may reduce slightly in height as they cool.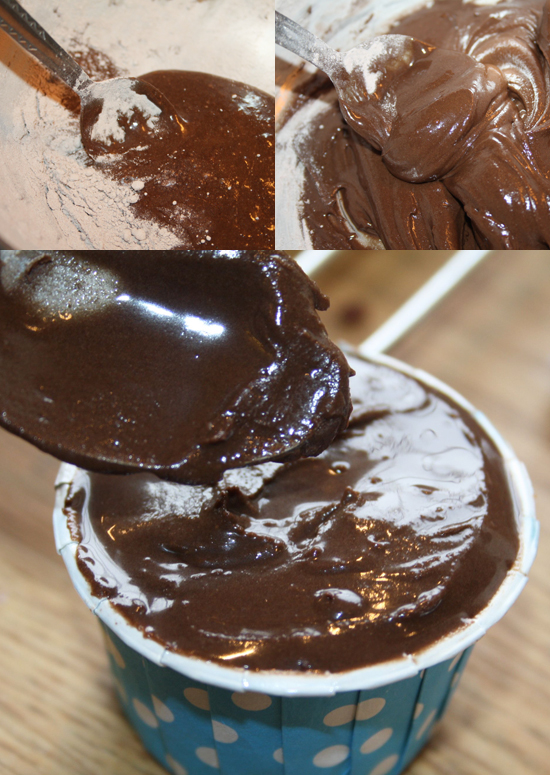 To make the frosting, sift the cocoa powder and icing sugar into a large bowl and add a teaspoon of water at a time, mixing into a thick paste. I used about 6 teaspoons of water in total, but you can mix to your desired consistency.
Drop the icing onto each cupcake and spread to the edges using the back of a teaspoon.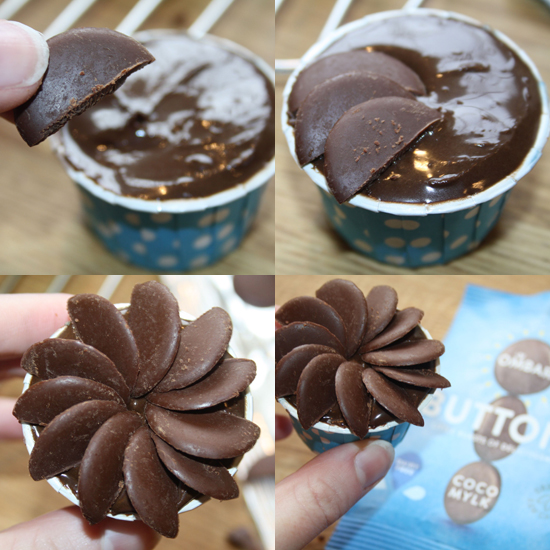 If you want to give your mini cupcakes a bit of extra decoration, I discovered these cute vegan chocolate buttons from Ombar! I simply chopped the buttons into halves and pressed into the icing in a circular pattern.
I hope you enjoy having a go at this recipe and for anyone that hasn't tried vegan cupcakes before, please let me know what you think! 🙂
Jem x