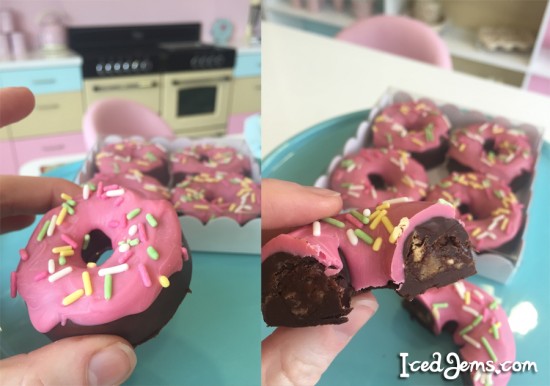 Anyone who has read this blog before will know that I'm slightly obsessed with all thing Donut. So I was pretty excited to come up with a new use for the Mini Donut Mould that I sell in my online shop, introducing… Mini Donut Malteser Truffles! Yes, that's a beautiful Malteser truffle mixture, coated in dark chocolate, pink candy melts and sprinkles. If you are on a diet, look away now.
I actually made these as part of a birthday present for the lovely Britt of She Who Bakes!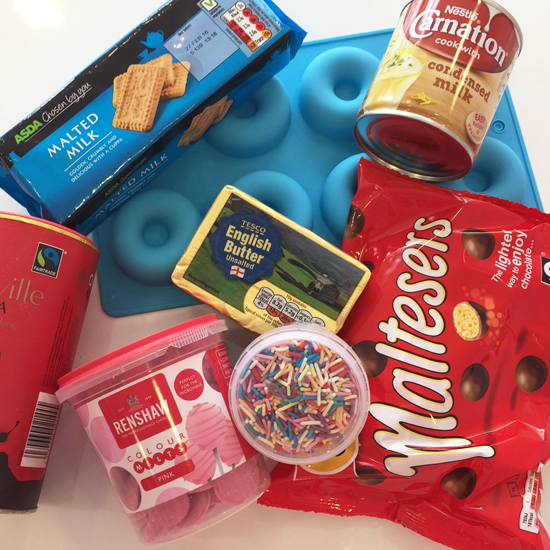 [fancy_header]You will need (makes about 18 mini donut truffles):[/fancy_header]
100g Maltesers
200g Malted Milk Biscuits
1 Tin Sweetened Condensed Milk
75g Unsalted Butter (Melted)
4 Tbsp Cocoa Powder (plus extra for rolling)
350g Dark Chocolate (milk chocolate works fine too)
1/2 Packet of Pink Deco Melts
Sprinkles
Mini Donut Mould (£4.95 from IcedJemsShop.com)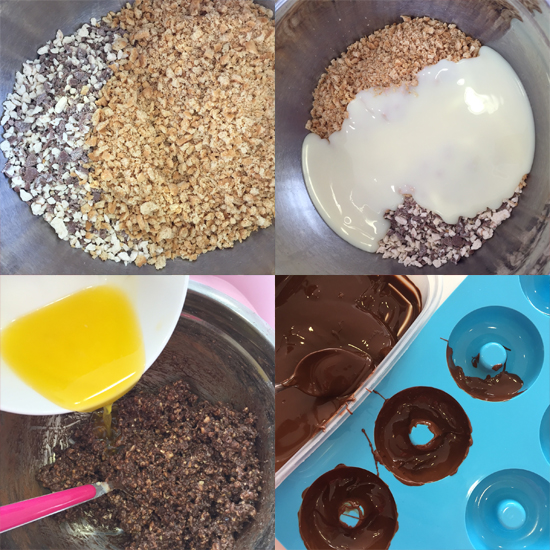 Start by chopping / crushing your Malted Milk Biscuits and Maltesers. You can do this in a food processor, a chopper / grinder or using the end of a rolling pin to crush them within a ziplock bag.
Once crushed to your satisfaction, pour in the tin of condensed milk (I left about 2 tbsp of condensed milk in the bottom of the tin because it looked sticky enough to me).
Next add your Melted Butter and Cocoa Powder, then stir until you have a dark sticky mixture that clumps together. Transfer to the fridge to firm the mixture up.
Melt your chocolate and pour small amounts into each cavity of the donut mould, spread the chocolate up the side of the mould using a teaspoon. Then transfer to the fridge.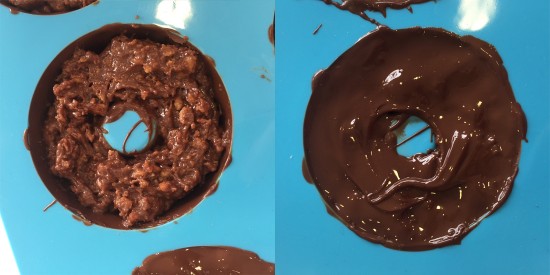 Once your donut chocolate shells have set, remove from the fridge and spoon a little of the Malteser Truffle mixture into each one. Push the mixture down with the back of a spoon, then top with more melted chocolate, pushing it right to the edges to ensure there are no gaps in the shell.
Transfer to the fridge again until set.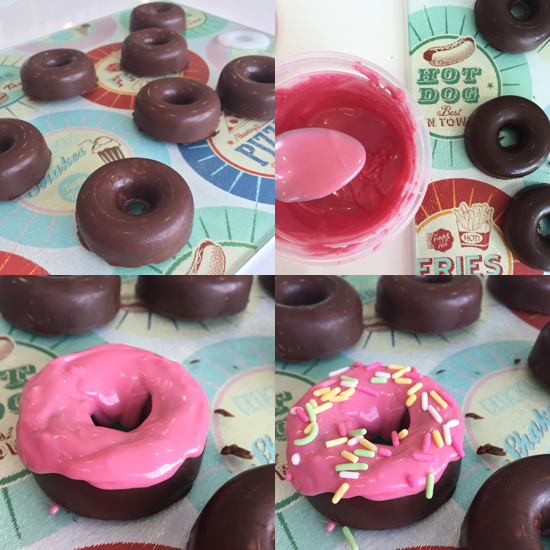 Once fully set, remove the truffles from the donut mould and place onto a flat surface. Melt your pink deco melts and spoon over a little onto each donut so it runs down the sides (you can also just dip your donut directly into the pot of course). Finish off with a few sprinkles and then leave to set before eating the entire lot in one sitting! 😉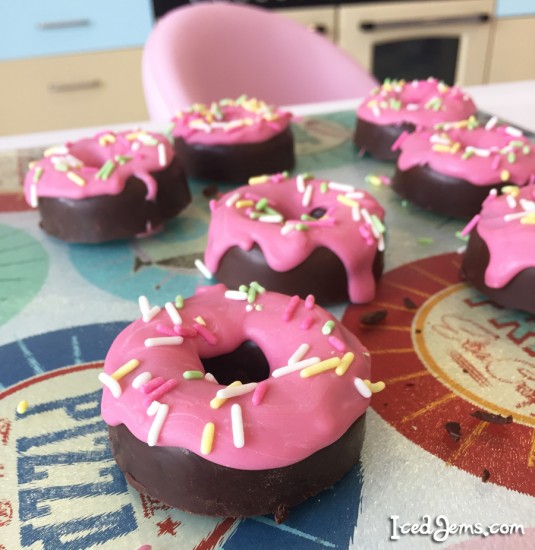 Enjoy,
Jem x