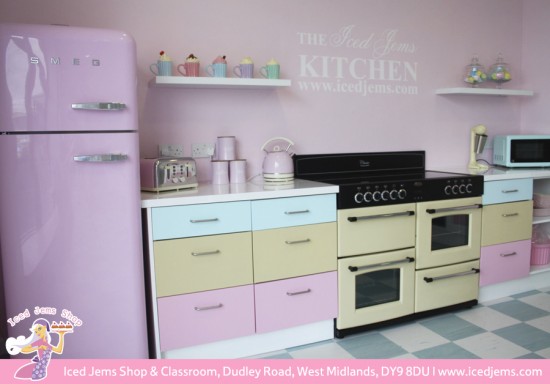 So many of you have now seen that in opening my shop, I have also built a beautiful pink kitchen where you can come and take baking classes! I will also be baking for my blog here as well as filming a few recipe videos.
For a look at all the classes coming up, click here.
Designing this kitchen was so fun and I got to work with some great brands and small companies.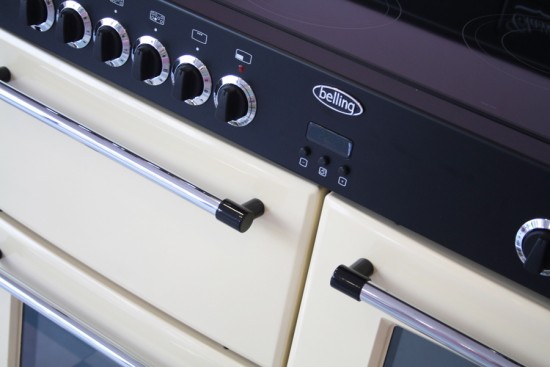 First up and the most important for any baker, the oven! I went went for a dreamy Belling Classic 110E in Cream. I absolutely love having such a large and beautiful oven and have found it has been wonderful for baking cakes (as well as heating up extremely quickly and maintaing an even temperature throughout the oven). I also have a Belling Oven at home so I knew they were a brand I could rely for this kitchen.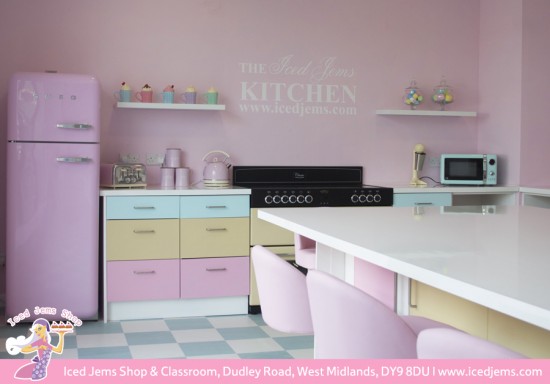 Next came the fridge, and oh it had to be a Pink Smeg! I love the iconic 50's style Smeg Fridges and Pink was simply the only colour to have in this kitchen.
I thought a breakfast bar style classroom area would be a lovely setting and of course, I needed Pink Bar Stools.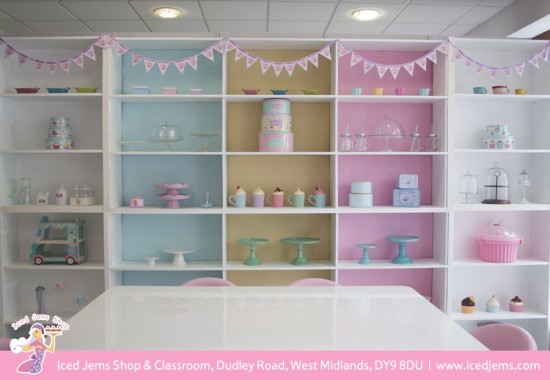 The beautiful display wall, full of goodies I've collected over the years and some gorgeous bits I sell in my shop!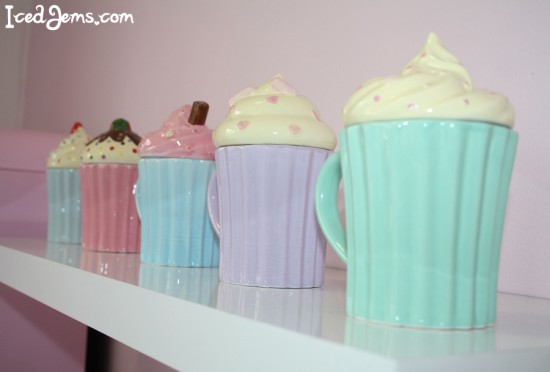 It would be wrong not have a set of these cupcake mugs I sell in the kitchen of course! You can buy these on my website here.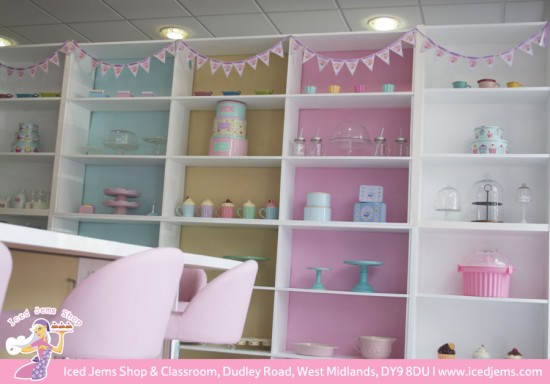 So much gorgeousness on one wall!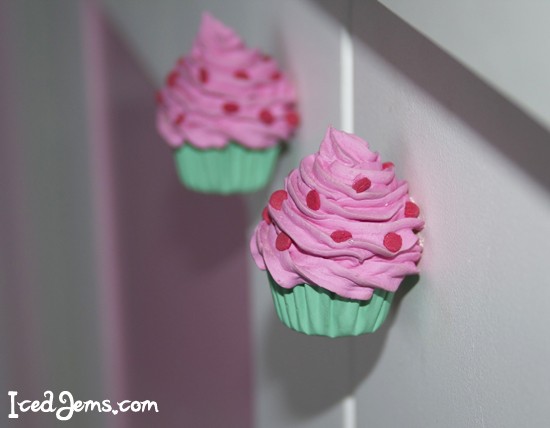 The finishing touches were the fun part, I got these super cute Cupcake Door Handles from Etsy, click here for the link.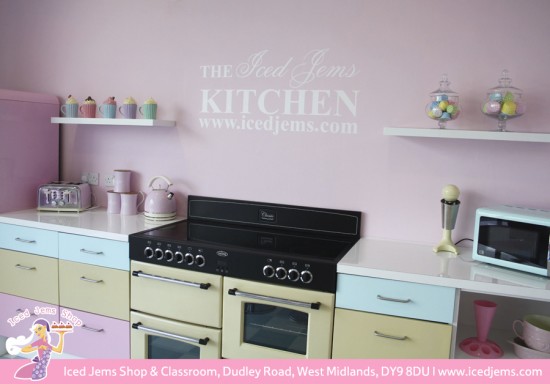 And this pretty wall sticker was from notonthehighstreet, click here for the link.
I hope you like it as much as I do! My shop open on Saturday 13th June 2015 so I'd love for you to pop along and stock up on baking goodies and say hello!
For the store details and location, click here.
Jem x