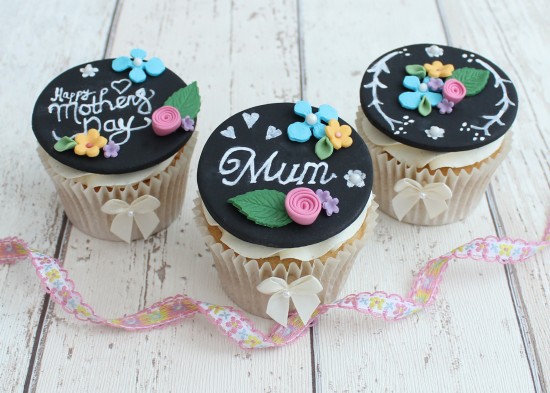 These chalkboard style cupcakes are a lovely unusual idea for your Mother's Day bakes this year! Guest Blogger Victorious Cupcakes has created this fab tutorial for you, on how to make these cupcakes step-by-step!
Equipment
Range of Plunger Cutters: Hydrangea, Plum Flower, Heart, Leaf
6.8cm circle cutter
Fine Paint Brushes
Piping bag
Tablespoon of Royal Icing Sugar mixed with a few drops of water
Method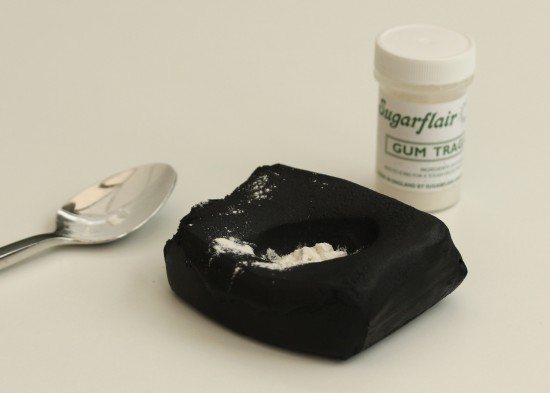 Add 1 Tsp of Tylo Powder to 200g of Black Sugarpaste / Fondant to add some strength to your toppers. You can also use 1 Tsp Gum Trag instead, but this will need to be done the night before.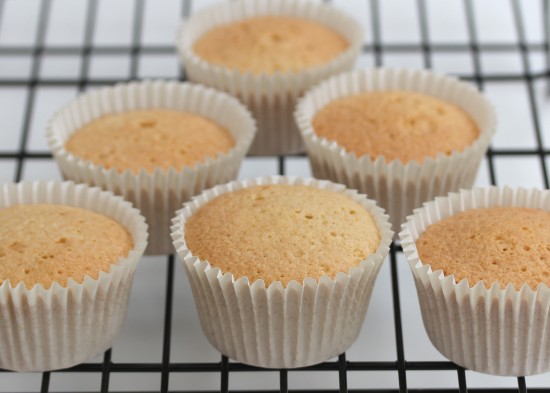 You'll need 12 fresh cupcakes! There are plenty of basic cupcake recipes here if you don't already have a tried and tested method.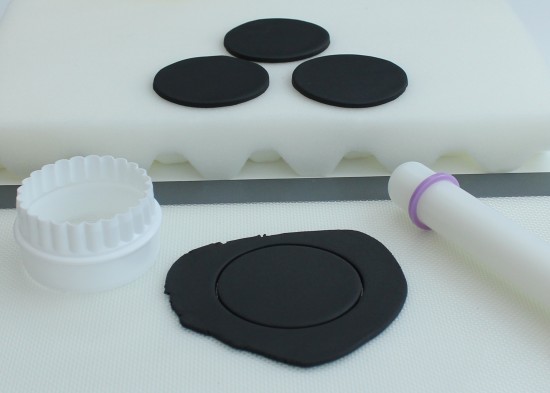 Using the rolling pin with the ¼" spacers, roll and cut 12 x 68mm circles with the circle cutter and leave the discs to dry on a large drying mat or sponge. They will be dry enough to paint after you have made the flowers.
Divide the florist paste into 6 and colour as you wish. Remember to use a cocktail stick to add the food colour bit by bit, until you have the desired colour. Sugarflair colours will usually get deeper after a few minutes, so give it time to develop.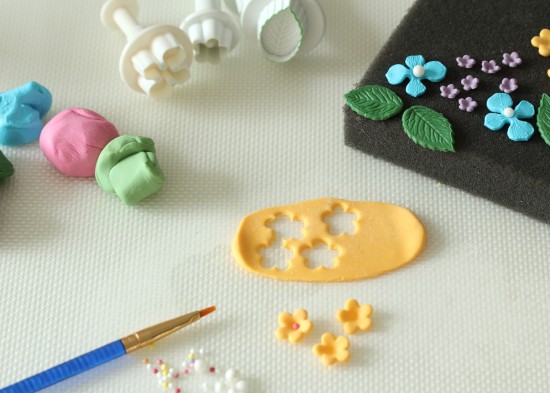 Use the various flower cutters to cut your flowers and leave them to dry on a small sponge. You can use cornflour to dust the cutters if they are starting to stick. Once you've cut the flowers you can add the centres. I used sugar pearls and sprinkles. Add a dot of water to the centres with a small brush and stick the sprinkles in.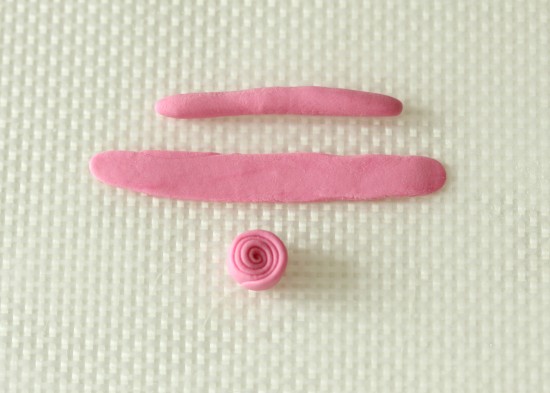 To make the roses – Roll a small sausage shape and then roll that flat with the rolling pin. Tucking the end quite tight to make the centre of the rose, roll from one end to the other.  If you feel the rose is too tall, cut the bottom of with a knife and reshape before leaving to dry. The small heart cutters make great leaves. Cut the hearts and then pinch the top of the heart together.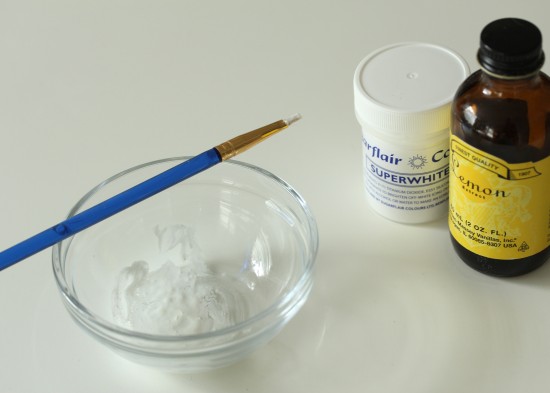 Add a few drops of lemon extract to a small dish and add a ¼ teaspoon of superwhite food colour to make paint.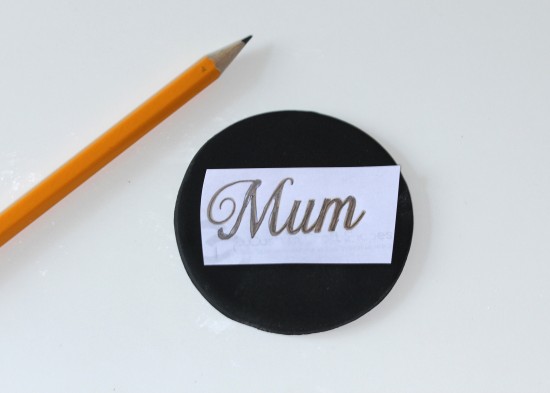 If you're not too hot at painting like me, you can print a template off and lightly draw over the script with a pencil. This will leave a small indent so you can follow with your paint brush.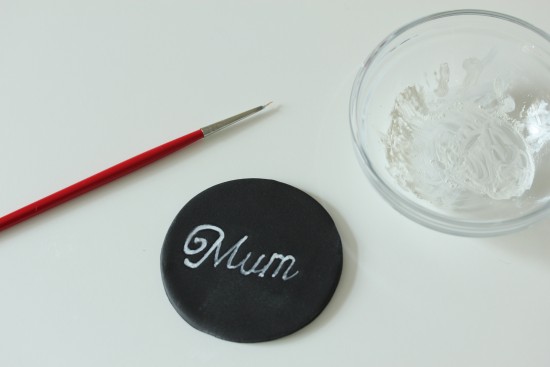 Using a fine brush, paint onto the cupcake toppers. I started lightly and then filled in where I thought it looked a bit faint. You can dust the topper with a touch of icing sugar when dry.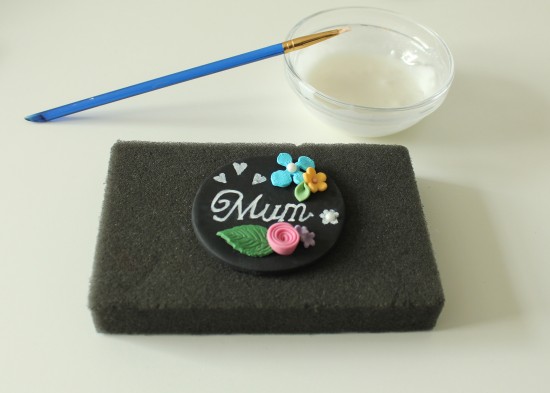 Mix the royal icing sugar with a few drops of water to make a glue to stick the flowers onto the toppers. I positioned the flowers to where I wanted them and then added a dot of royal icing to the back of the flowers/leaves to stick them in place. You can paint flowers and leaves on too if you're feeling brave.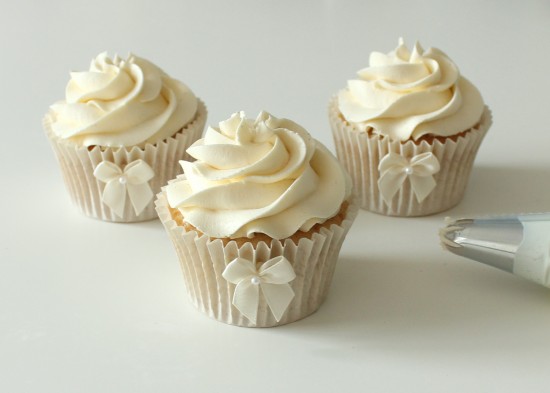 Add a 1M to a piping bag. I stand the bag in a tall glass to give me a free hand to fill with buttercream. Ice the cakes by starting in the centre and working around the cake case and up in a spiral motion. To finish, push down and then pull up quickly.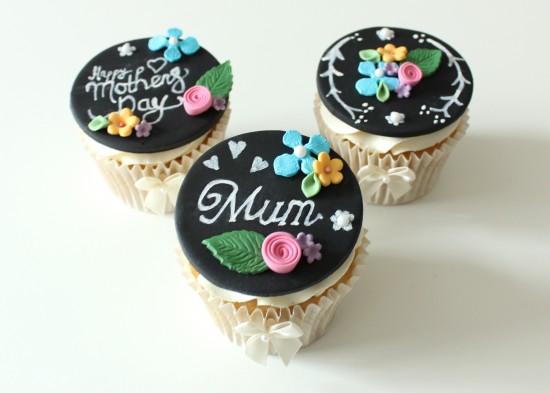 Add the toppers to your cupcakes, and have a Happy Mother's Day!