In this quick 2 minute video, I show you the basics of covering a cake with Sugarpaste, making a sugar rose and decorating a cake with garland detail.
[fancy_header]Products I used[/fancy_header]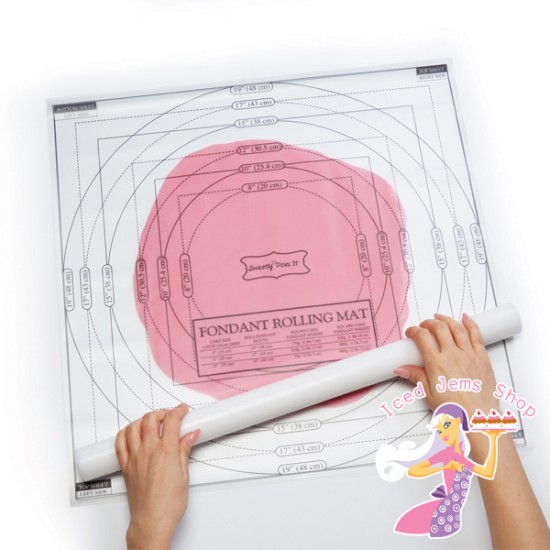 These fondant rolling mats are genuinely amazing. I know lots of you have purchased them already and posted on my Facebook wall with you wonderful reviews, but if you want a brilliant solution for rolling out sugar paste and covering cakes, this is it.
Absolutely no cornflour, icing sugar or other non stick ingredients are required when using the mats. Simply place your icing in-between the mat and roll out using the guides on top to know when you have rolled out the exact right amount. The mats are also huge in size at 50cm x 50cm each.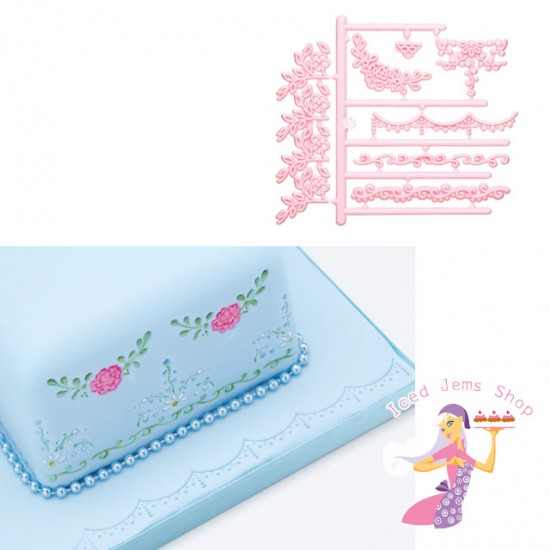 These garland embossers are the other thing I wanted to shout about when I made this video! They are such an easy way of adding pretty detail to your cakes and cupcakes, without having to be an artist or doing patterns freehand. Simply emboss your icing and then fill in the details with edible ink pens, paints or lustres.
I hope you enjoyed this video and it gave you some useful tips! If you want a more in-depth tutorial on how to make the sugar roses, you can see my previous blog post here: https://www.icedjems.com/2014/08/red-velvet-rose-cupcakes/
Jem x