Mini Caramel Apple Rose Tarts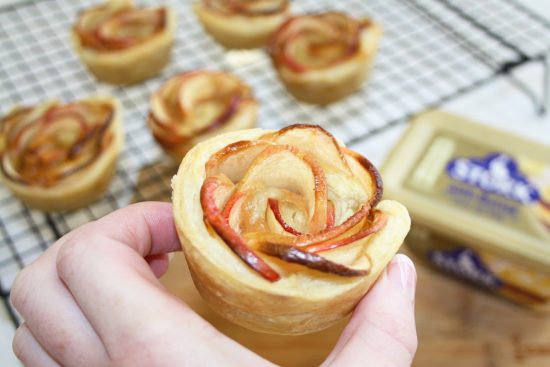 The perfect Autumn Recipe that will be sure to wow everyone you make them for! This recipe is really easy to follow, from making your own simple rough puff pastry, to creating Rose style mini tarts that look show stopping.
See the full recipe and step by step pictures here:  http://bakewithstork.co/mK7vCn
The full recipe is hosted over on the Bake with Stork website,but check out the video below for some tips on how to make your puff pastry and roll the roses!
Enjoy,
Jem x