Creme Egg Blondies
You will need (makes 2 trays):
175g Butter or Margarine
150g Light Brown Sugar
150g White Sugar
3 Eggs
1.5 Tsp Vanilla
200g Plain Flour
1 Tsp Baking Powder
100g White Chocolate
Egg Yellow Food Paste Colouring £2.35 from Iced Jems
100g Milk Chocolate (Melted)
8 Creme Eggs
Disposable Baking Trays (perfect for giving your blondies as gifts, £3 for 10 from Iced Jems)
Kraft Tray Bake Boxes (£0.75 from Iced Jems)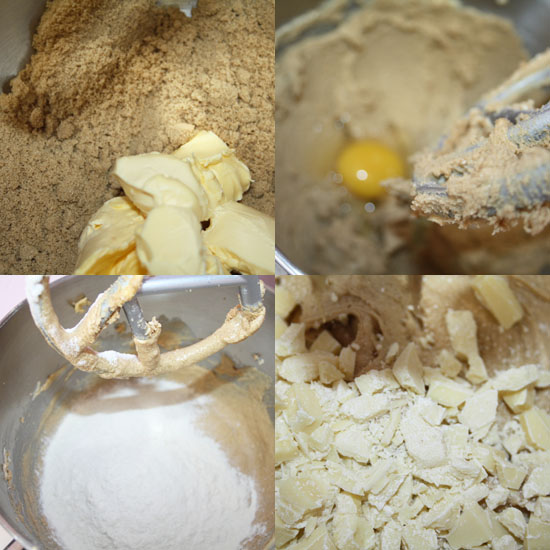 Start by preheating your oven to approx 160 degrees. I used the fab disposable baking trays from the shop, as they are great for wrapping up and giving as gifts in the matching sized boxes!
Cream together your butter and light brown sugar (either in a mixer or with a wooden spoon). Then beat in the eggs one by one until well combined. Add the vanilla and mix again.
Next add your flour & baking powder and mix on a slow speed until you have a thick blondie batter.
Spoon 1/3 of the mixture into a bowl and colour it a deep yellow using Sugarflair egg yellow paste.
Chop your white chocolate into chunks (or you can use chips if you prefer, but I like a heartier chunk in mine), and pour into the batter lighter coloured batter, folding in so the chunks are well distributed.
Pour your lighter coloured blondie batter into your trays and spread the batter right up to the edges using the back of a spoon. Add the yellow batter on top and use a knife to slice through the mixture and smooth down.
Pop your trays into the oven and bake for approx 20-25 mins. Once baked and a cake tester comes out clean, remove from the oven and place on a wire rack to cool.
Melt 100g Milk Chocolate and pour over your blondies, using a palette knife to spread to the edges. Chop your creme eggs into halves and push into the tops of the blondies. Leave to set, then slice, serve and enjoy!
Jem x