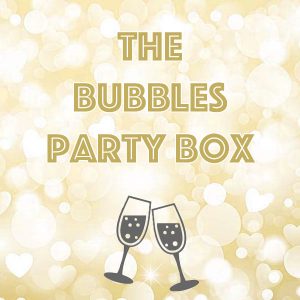 Another year come and gone! We hope you've all had a fab year and are looking forward to 2020! This month's box is the Bubbles box which will arrive in plenty of time for you to create some gorgeous new year bakes! Every box includes:
2020 Glitter Topper
Metallic Sticker Sheet
Champagne Glass Mould
Texture Sheet with Bubbles
A Champagne Stamp Set
Bubbles Sprinkle Mix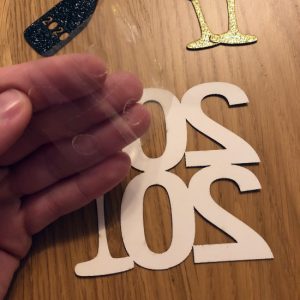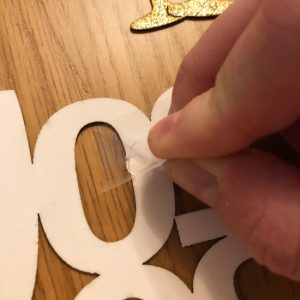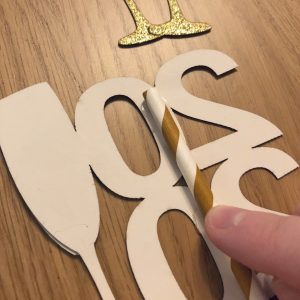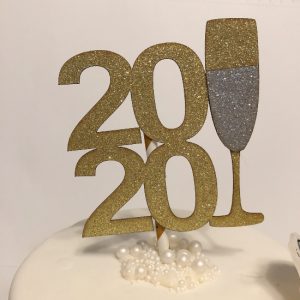 First up we have the glitter toppers! Each box will come with a paper straw and a few cocktail sticks to attach to your toppers. Peel back the top layer of plastic and place straight down onto the back of the topper, then peel away the remaining layer and press the straw/cocktail stick firmly into the sticky tab. Use them to decorate large cakes and cupcakes!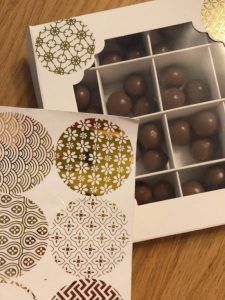 Next up, we've included some beautiful metallic gold stickers which are absolutely perfect for adding a little something extra to your packaging!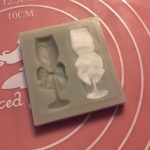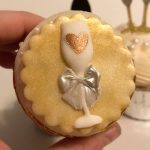 The new champagne glass mould makes such adorable little cupcake toppers but they could also be used on cookies or around large cakes! Simply spray a little
cake release spray
into the mould from about an arm's length away (you don't want the spray to pool in any of the indents!). Press some modelling paste firmly into it so it's flush and then gently peel back the mould – the glass should just pop right out. Mix some lustre dust and little
rejuvenator spirit
together to create a paint and use a fine brush to add in the finishing details on the bow and heart! For a really effective finish on your board, we've included a texture sheet in this month's box! They're so easy to use and as you can see the results are really impressive. Lay your sheet down onto your fondant (either way up works well), then use a cake smoother/rolling pin to apply heavy pressure all over. Carefully peel back your sheet and voila! You can leave them as they are but we decided to paint them using a combination of rose gold and silver lustre dust mixed with rejuvenator spirit.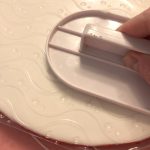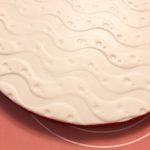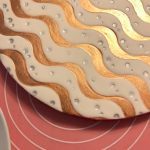 We're forever adding to our fab collection of
embossing stamps
and this month's box sees a new addition! This particular set doesn't necessarily have to be used exclusively for New Year's but for all kinds of parties and celebrations. If you've never used our stamps before, here's a little step-by-step for you!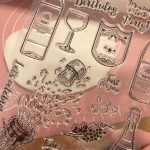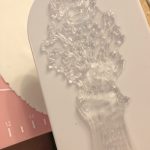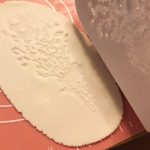 Start by rolling out some paste to an even thickness. Peel one of the stamps away from the acetate and place straight onto an acrylic block (in this case, we used a smoother as the stamp was quite large!). Simply press your block into your fondant/modelling paste using a light pressure and pull away to reveal the indents. Cut around your shape and then fill in the marks using an
edible ink pen
or some
edible paint
!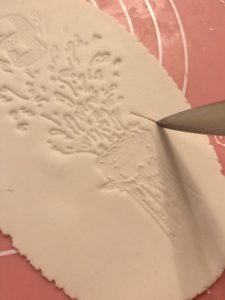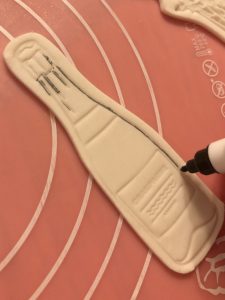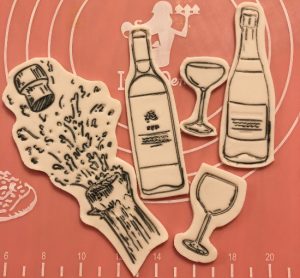 To get the pieces to stay upright (without the support of cocktail sticks!), make sure you use
Renshaw flower & modelling paste
as this will set firm and keep its shape no matter what position you put it in.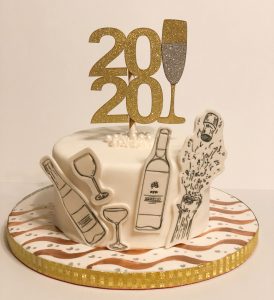 Last but not least is our cute new bubbles sprinkles mix! If you are looking for a super quick and easy bake this year, you can simply decorate your favourite cupcakes with a swirl of icing (the ones in the picture below are using our
Jumbo Open star nozzle
) and top with the sprinkle mix.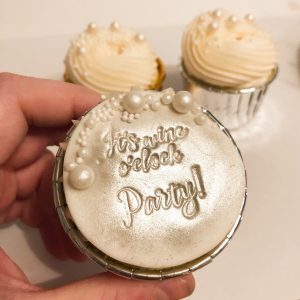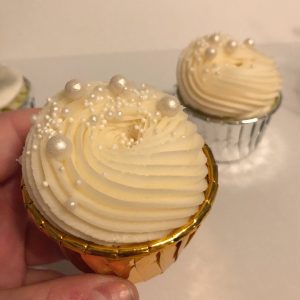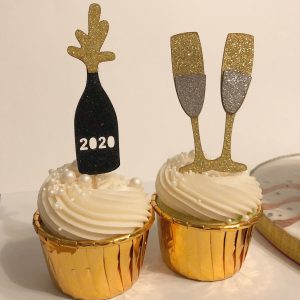 We hope you enjoy the goodies in this months box and get creative! As always, share your creations with us and use #IcedJemsCakeClub on social media so we can see! Jem x