[fblike layout="box_count" show_faces="false" action="like" font="trebuchet+ms" colorscheme="light"][tweet username="icedjemsltd" layout="vertical"][stumbleupon layout="5″]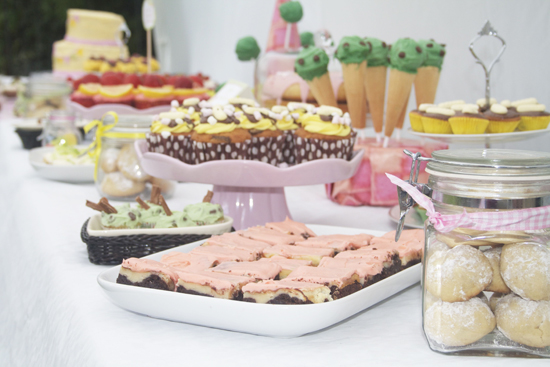 Some of you might have seen the sneaky pictures I shared on my Facebook Page of my Birthday Treats this year, but here are all the details, including the Free Printables and Labels!
I decided on a Green, Pink and Yellow Colour Scheme, as it's sumer I decided to incorporate a lot of fruits too!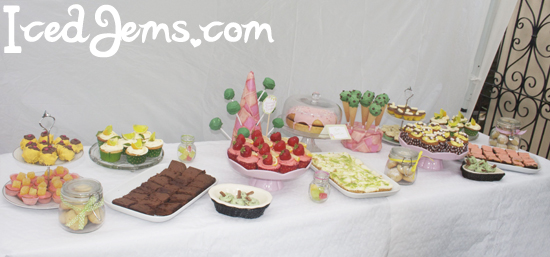 Here are all the Cakes, Cookies, Cake Pops, Brownies and Cupcakes I made! (Puddings to follow on the next picture). There were; Banana Split Cake Truffles, Nutella Crumblies, Mojito Cupcakes, Chocolate Fudge Brownies, Mint Choc Chip Cupcakes, Strawberry Lemonade Cupcakes, Lime Swirl Cheesecake Bars, Watermelon Cake Pops, Giant Donut Cake, Mint Choc Chip Cake Pops, Banana Sundae Cupcakes, Neapolitan Brownies and more…
As for the puddings on the second table, there were: Raspberry Cheesecakes, Strawberry Cheesecakes, Mint Areo Chocolate Puddings, Mini Meringues, Lime Cheesecakes, Strawberry Trifles, Raspberry Trifles….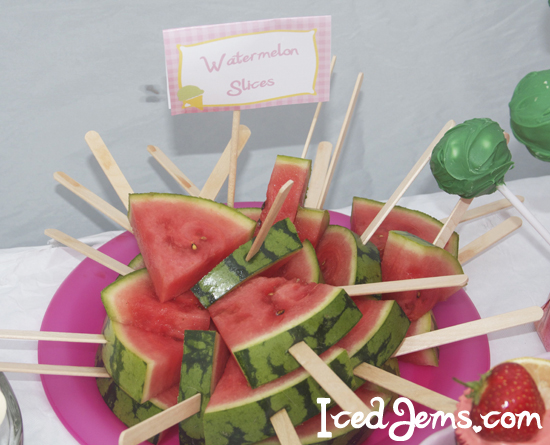 One of my favourite simple ideas were these Watermelon Lollipops! Simply slice triangles of watermelon and place onto a lollipop stick.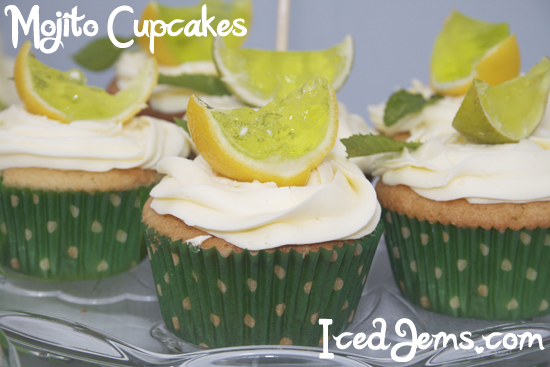 I had been dying to try these for ages so my Birthday was the perfect excuse! I got the idea from Beverley at Something about Cupcakes (you must got check out her page). Rum soaked Cupcakes with Lime and Mint flavouring, topped with Rum Buttercream and Lime Jelly Slices!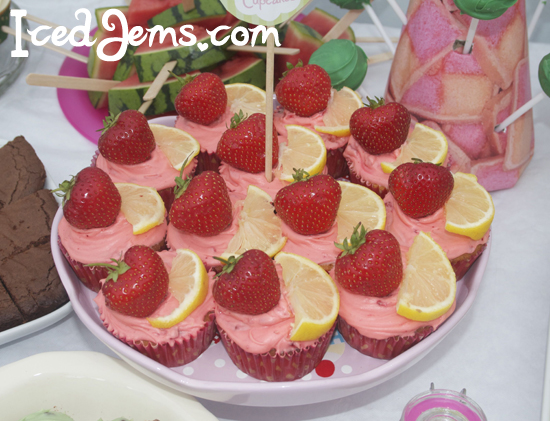 Strawberry Lemonade Cupcakes are another great summer idea, I really did try and use as much fruit as I could so those guilty pleasures weren't so guilty! 😉 I'll upload the tutorial soon!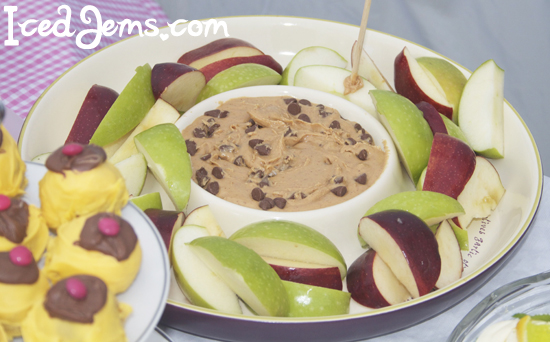 This is now officially my favourite snack ever, fruit and peanut butter dip! I mixed the peanut butter with a few chocolate chips to make the perfect addition to most fruits.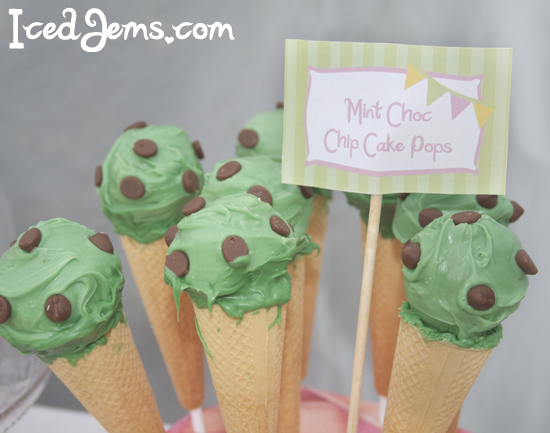 These Mint Choc Chip Cake Pops went down well too, they're a little messy but I like to think they're the "partially melted" look!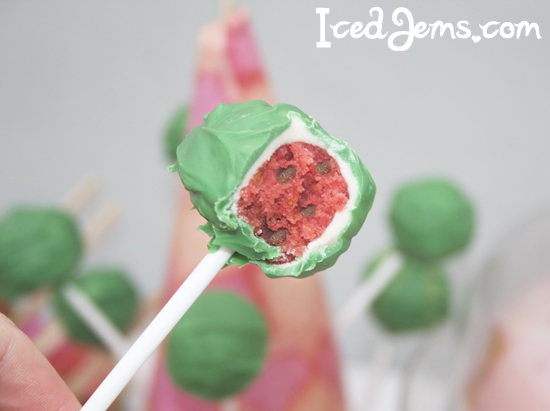 These Watermelon Cake Pops are a real treat when you bite inside, I designed them to look like the watermelon flesh and seeds! Tutorial to come…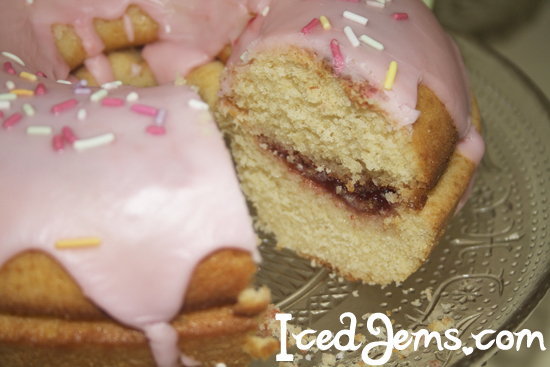 I've already shared the extremely yummy recipe for this Giant Donut Cake! The mould you can get in my shop for £9.99 and the Recipe is here.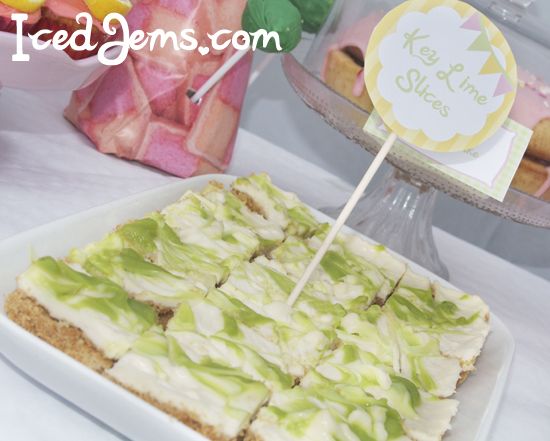 These Lime Cheesecake Bars were nice, light and tangy! They are so easy to make too, no baking required! Recipe here.
So, I think thats enough puddings! But I just had to show you some of the fantastic savoury food my Mom made!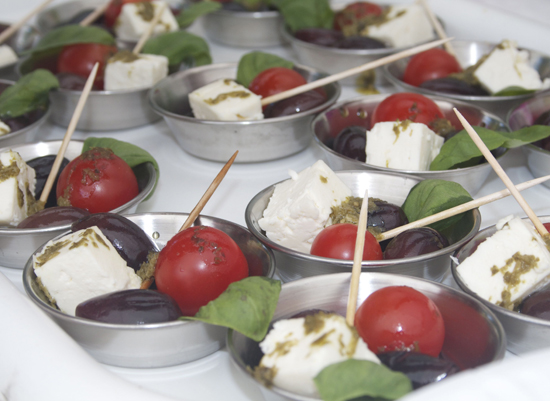 These Mini Caprese Salads were amazing and so cute! I think everything is amazing when it's miniature.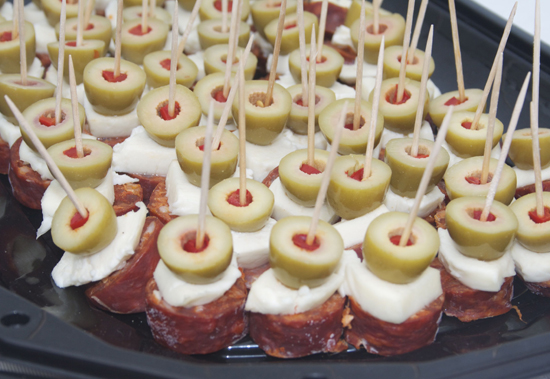 These Chorizo, Mozzarella and Olive bites went down well too (I had at least 5)! This doesn't even cover all the mains like the Chilli Con Carne, Mushroom Stroganoff, Macaroni Cheese….the list goes on!
A fantastic party all round, I know everyone had their fair share of food!
Now for a gift from me to you, Free Printables! Below are all the printables I designed for my party, free for you to use at yours!
[one_half]                                  Food Tents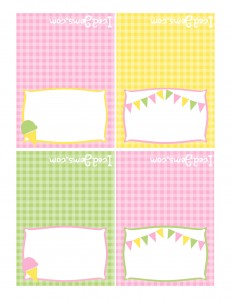 [/one_half] [one_half_last]                                   Tags and Labels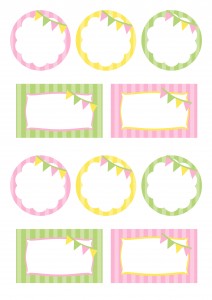 [/one_half_last]
Jem x
[fblike layout="box_count" show_faces="false" action="like" font="trebuchet+ms" colorscheme="light"][tweet username="icedjemsltd" layout="vertical"][stumbleupon layout="5″]