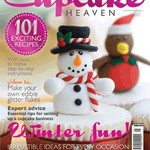 Cupcake Heaven Magazine Autumn / Winter 2012
A selection of recipes from Iced Jems were featured in this issue, including Kinder Bueno Cupcakes, Bonfire Cupcakes and Banoffee Cupcakes.
Catch My Party January 2011
Catch my Party featured a set of Valentines Party Printables designed by Iced Jems.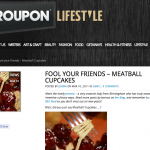 Groupon UK Blog March 2011
Groupon UK have featured over 30 recipes from Iced Jems in their UK Blog.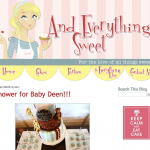 And Everything Sweet Blog March 2011
And Everything Sweet hosted a Baby Shower for Paula Deen's Daughter-in-law and used Iced Jems Jungle Party Printables.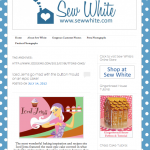 Blog July 2012
Featured the Buttons Cake created by Iced Jems using the Buttons Mould available on Iced Jems Shop.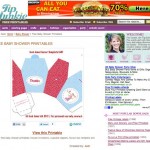 Tip Junkie Website January 2011
Tip Junkie have featured the Iced Jems Baby Shower Printables and they are one of the Top Downloaded Party Printables on the site.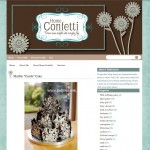 Home Confetti Blog January 2011
Home Confetti featured the ever popular Marble Chocolate Cake on their blog along with mentioning several other Iced Jems recipes.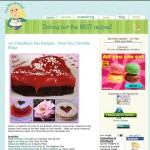 Recipe Girl February 2011
Recipe Girl featured the No -Bake Raspberry Cheesecake Recipe on her Valentines Recipe Roundup.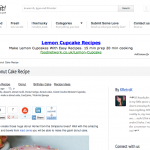 Totally Love it August 2012
Totally Love it featured the Giant Donut Cake Recipe on it's blog.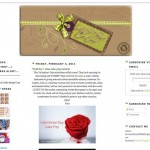 Little Things Creations February 2011
Little Things Creations featured the Valentines Rose Cake Pop Recipe on their Blog.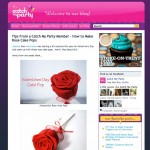 Catch My Party February 2012
Catch My Party featured the Rose Cake Pop Tutorial on their blog.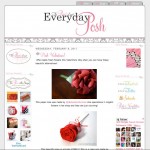 Everyday Posh February 2012
Everyday Posh featured the Rose Cake Pop Tutorial on their blog in their Valentines Roundup.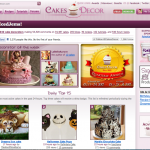 CakesDecor.com October 2012
My Chocolate Marble Cake made it to the Daily Top 3 on CakesDecor.com!